The cost of a bicycle can mean the difference between being able to ride and not.
If you're looking to upgrade your current bike or get started with a new one, we've got some tips to help you find the right one for your budget.
The best way to get a bike that will last you 5-10 years is to invest in yourself. Spend a little more or look for quality used bikes.
Bikes cost between $100 and up to $11,000. On average you should aim to spend between $1000 and $2500 on a bike.
What is the Cheapest Bike Brand?
Cheap bikes are not always the best option. If you're going to be riding for more than a few months, it's worth investing in a slightly more expensive bike that will last longer and do less damage to your body.
That said, cheap bikes can be a good option for beginners who plan on using their bike regularly but don't expect it to last forever, as well as people looking for short-term use or even just testing out cycling before they invest in something more expensive.
| | |
| --- | --- |
| Type of Bike | Average Price Range |
| Run-of-the-Mill Department Store Bike | $100-$500 |
| Beginner Road Bike | $800-$3000 |
| Beginner Mountain/Trail Bikes | $800-$3500 |
| High-Quality Used Road Bikes | $1000-$2500 |
| High-Quality Used Mountain/Trail Bikes | $1500-$3500 |
If you're thinking about purchasing a cheap bicycle brand online without seeing it first, make sure there are plenty of reviews available from other users who have purchased and used the same model before making your decision!
Best Budget Road Bikes
Trek Domane AL 2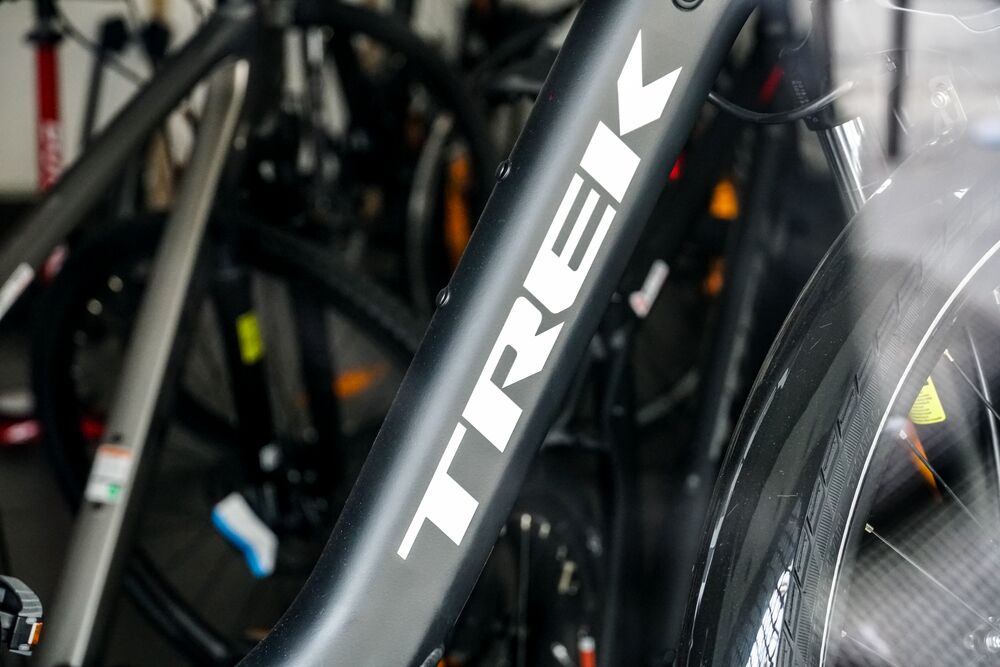 Trek usually makes more expensive bikes but has provided quite the package with this model for just under $1000. By using slightly less than the best technology you get a smooth, comfortable ride that shifts nicely without breaking the bank.
Liv Avail AR 4
For around $1,100 Liv appeals to the female crowd. Liv designs bikes to fit women's specific needs and they're designed and engineered by women, tested by women, and made to women's body dimensions only. All this is accomplished without sacrificing any tech compared to the other bikes on this list.
Diamondback Haanjo 2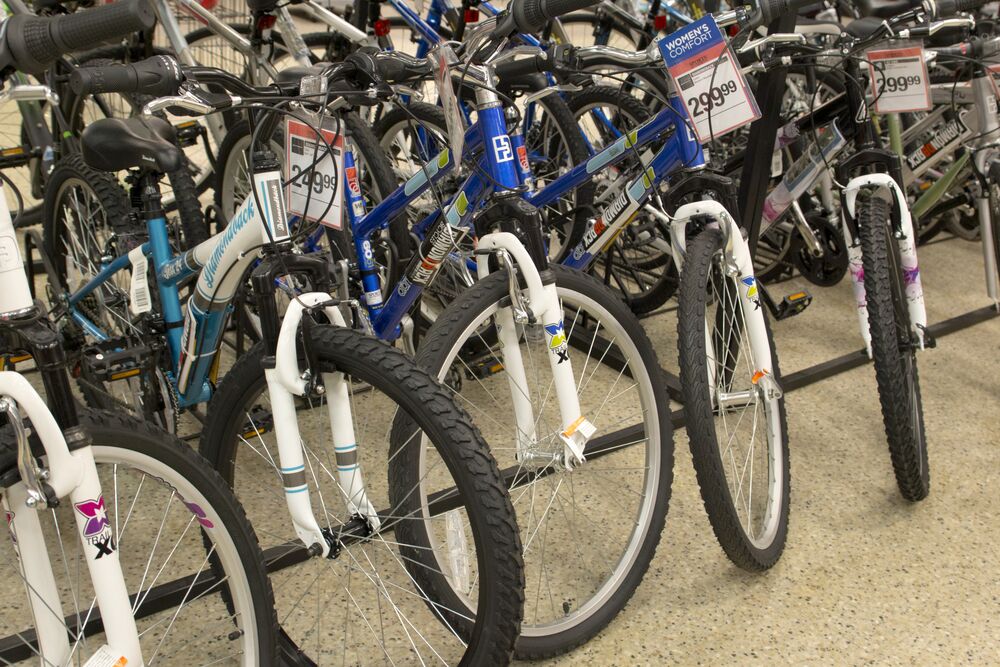 At close to $900 the DIamondback Haanjo 2 is a super versatile bike that can do almost everything you'll want it to. With gravel capabilities and lots of mounting options, this bike appeals to racers and commuters alike.
While a little heavier than its counterparts, this bike gives you many more options.
Triban RC 520 Disc
Also around $1000, the UK's Triban RC 520 has tubeless-ready wheels and hydraulic brakes give a pricey groupset on a not-so-pricey bike. With a little extra maintenance attention, you can get a workhorse of a bike on a budget.
Scott Speedster 50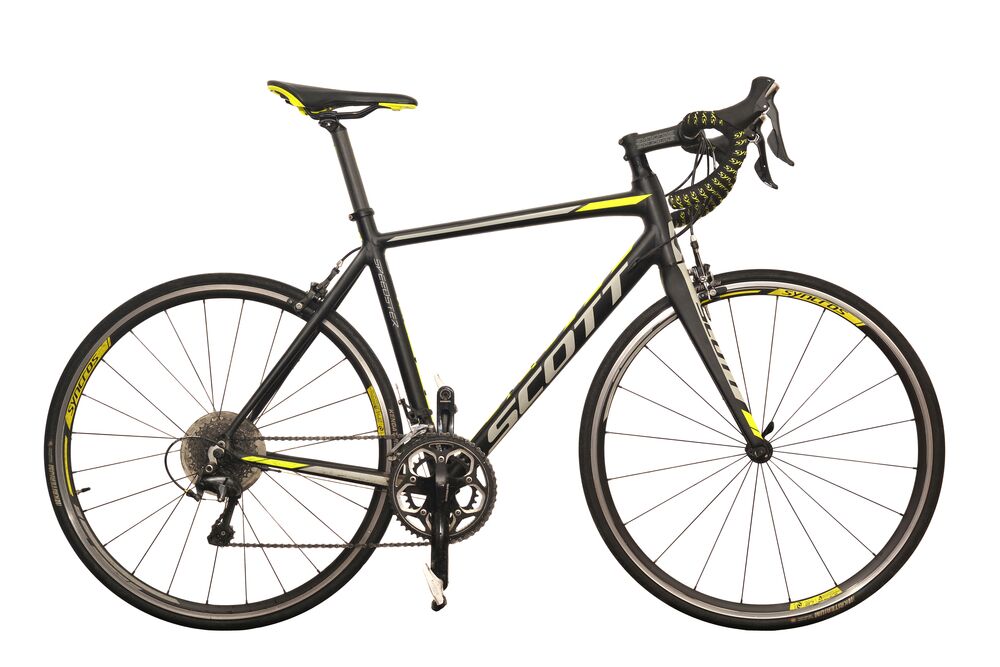 Great for first-time investors, the Scott Speedster is a great and cost-effective place to start when it comes to road bikes. Their good bikes will get you completely hooked on the sport.
While $1200 may seem a little daunting, there's always the option of finding an excellent used model.
Vitus Razor Disc
This road bike is one of the cheapest ways to get the famous disc brakes on your bike. Not exactly designed for hilly areas, this bike comes with a decent group set, an aesthetically pleasing frame, and all around look.
How much is an expensive bike?
The biggest discussion around bikes these days revolves around price. As technology improves, prices climb. You're looking at a price range now that averages from $500 all the way to $11,000!
More expensive bikes tend to be lighter, tougher, and have better, high-end components to create an amazing ride.
Top of the Line Road Bikes
Franco Kanan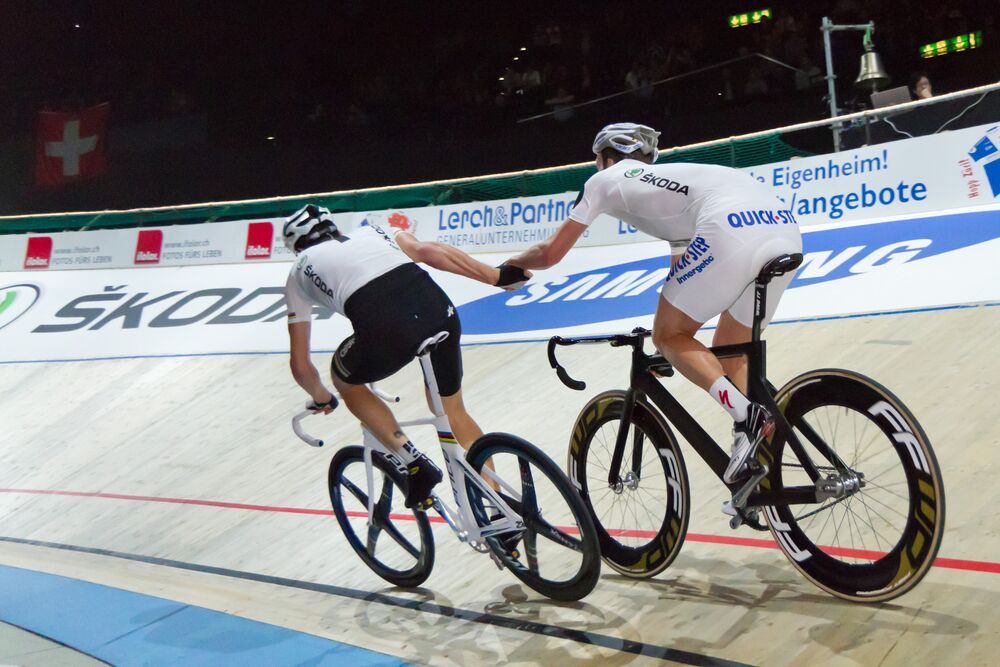 This race bike runs around $6500 from a boutique manufacturer in California. In road bike tests it came out on top with the lightest frame and riding comfort with high-end parts.
Combine fast, durable, and responsive, and tackles speed, flats, and climbs with incredible ease.
Bianchi Oltre XR4
If you want a high-end bike, the Bianchi Oltre is one of the finest road bikes on earth. At $10,800 you'd better expect the finest components and frame as well.
The light frame and its viscoelastic fiber layer that cancels road vibrations aren't the end of it either. The Oltre has the most intuitive shifting pattern on the market.
Is an expensive bicycle worth it?
Buying a bike is an investment. Like any other purchase, you want to make sure that the money you spend on your bike is well-spent. If you're considering buying a more expensive bicycle, there are several things to consider:
A durable frame means that it will last longer and withstand hard riding conditions. You don't want your bike falling apart after just a few months of use! In the end, the price needs to balance out the purpose.
Some purposes for purchasing a bike are:
Commuting (replacing that expensive car)
Leisure and recreation
Exercise
competition
Every purpose has different needs and requirements when it comes to how much you should spend and whether it's worth investing in an expensive bike.
Once you've established your purpose for buying a bike, ask yourself this:
How many miles will you ride in a single adventure?
What speed will you require?
How much time do you plan on spending in the saddle?
What kind of terrain must it handle?
What's your budget?
The saddle should be comfortable for long rides, as well as be adjustable so that it fits snugly against your backside when pedaling at high speeds. This may seem like common sense—it's obvious that comfort is important when riding bikes—but some people overlook this aspect of their bikes and end up regretting it later on down the line!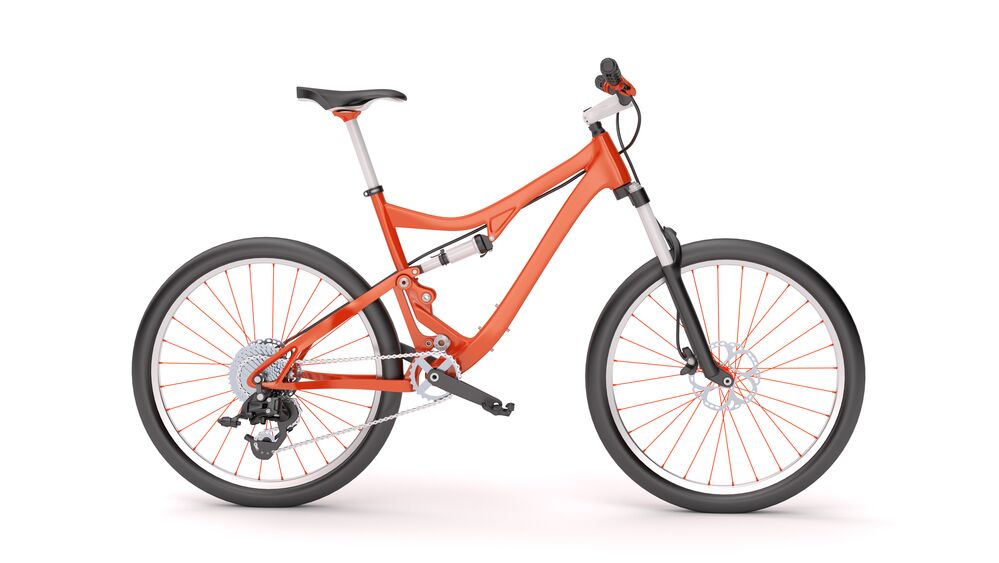 Responsive brakes offer better stopping power than less responsive ones do (ahem…Newton's law). If you're looking into getting some new brakes installed on one side there might be some wiggle room here depending on whether or not they're compatible with each other.
In the end, if you're competing there are many advantages to spending a bit more on your bike. Otherwise, a mid-range pre-owned bike should be more than sufficient for your purposes.
How much should you spend?
| | |
| --- | --- |
| Type of Bike | Cost |
| Low-end, high-maintenance, basic components, short lifespan | Under $250 |
| Basic, entry-level, recreation bikes or commuters | $250-$500 |
| Mid-range quality commuter and recreation bikes, entry-level road bikes | $500-$750 |
| High-quality commuters, mid-range mountain bikes, entry-level full suspension mountain bikes, entry to mid-range road bikes | $750-$1200 |
| Higher end light, fast, and quality component bikes | Over $1200 |
You should spend $1000-2500 on your first bike
A little bit of investment right up front means less money down the road. Obviously, if it's going to be an occasional hobby, then you can spend less. Buying cheap means you'll buy often.
It's really against your best interest to spend less than $300 on a bike.
Investing a little in the beginning means you can get a good, pre-owned bike that may not need any upgrades. Your bike will be reliable and last you a few years instead of a few months.
Pre-owned bikes get you better bikes at a lower cost. These pre-owned models will have better components and frames than brand-new ones at the same price point.
Before you invest, do some research
Don't assume that the used bike you found is a great model, do some research. You'll want to make sure that the used bike originally sold for more than $1500. New bikes above that price point have the best components and therefore the best longevity and value.
Bikes made and sold for less than $1000 have the cheapest and most generic parts or are outdated. They don't function well, don't last, and could potentially ruin your love of riding.
How old is it?
The last rule for investing in a pre-owned bike: check the age. You'll want to make sure the bike was built in the last 5-10 years. Like computers, bikes are evolving at a rapid pace with the advent of new technologies and standards.
Not only will they be nicer but it will be much easier to find replacement parts for a bike that's only 5-10 years old.
What's the difference between a cheap and an expensive bike?
The difference between a cheap and expensive bike is the components. The more expensive the bike, the more components it has. The less expensive bikes are usually made of cheaper materials as well.
Your component groupset should work flawlessly together to optimize your contribution to the ride: pedaling and braking. Expensive groupsets are designed to shift so smoothly that you don't lose any momentum when sifting mid-ride.
These differences are important because they lead to durability issues: You don't want your cheap bike falling apart in front of your friends or family!
Conclusion
Well, there you have it! We've covered a lot of ground in this article and hopefully, now you have a good idea of what to look for when choosing a bicycle.
Keep in mind that the most important thing is to be safe on your bike and enjoy yourself. No matter how much money you spend on an expensive model or a cheap one, if you don't feel comfortable riding it then it won't matter because riding will not be fun!